Why Fintech Professionals are Needed in the Blockchain and Crypto Industry
By Sidharth Sogani, Founder & CEO, CREBACO Global Inc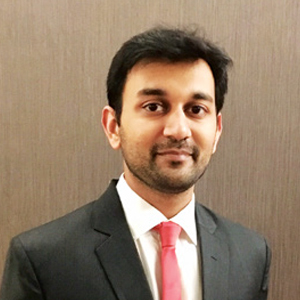 Sidharth Sogani, Founder & CEO, CREBACO Global Inc
Cryptocurrency industry is growing faster than the internet era of the 1990s. And anything which is new comes with its own pros and cons. In the blockchain and cryptocurrency market, unfortunately, it's more of Cons because today the internet is available to even babies but during the Internet era, the Internet was not widely available on handheld devices!!
Frauds in the Crypto and Blockchain Industry
All you need to do is Type "Blockchain" or "Bitcoin" on LinkedIn and you will find at least 100 thousand people (I find 350000+ depending on the network and the number of connections). How is it possible to have so many experts in the field in just 2-3 years? There were no courses till 2017 who taught you what Bitcoin or Blockchain was, very few publications and a lot fewer YouTube channels giving you random "Crypto Crap".
I realized that most of them jumped in this industry during the boom of 2017 and had no clue about what all that was about.
During the research for CREBACO 50's first edition, I found out that approximately 99 percent of people just had one year or no experience at all in the industry and they became advisors for tech projects for raising funds via ICOs.
Unfortunately, during the ICO boom, the biggest requirement for an ICO was having a few white faces as advisors. A lot of the lucky ones made money and got in few friends as well who have had a dapper man's profile pic on LinkedIn but when found out further they had no experience in technology or finance.
As a result, there were plenty of flop & scam projects and the investments were gulped down without burps! The innocent investor lost a lot of money, and in rage, all that led to a spread of negative news about how bad cryptocurrency is, how it is used for Money laundering how it is used for terrorism. But very few talked about the good ones and the problem Bitcoin was solving. It was the anger of the people who lost money and the need for spicy news for the journalists which was talking.
The time needs more learned FinTech and Crypto Specialists to make the decentralized economy go further ahead in the right direction

FinTech Professionalism

Those who paid for the frauds were genuine projects with great ideas to change the world using encryption, coding, and algorithms. The problem these techies face is lack of knowledge in Finance and marketing which makes them end up with inexperienced or fraud professionals.

Cryptocurrency is a mix of Finance because it deals with money or exchange of value directly. Along with that, one must know the fundamentals of trading, exchanges systems, buying & selling, bid price and ask price, and several other terms from the traditional financial markets. But that makes the finance professional in pressure as well as he must know the basics of coding, algorithms, cycles, APIs, smart contracts, etc. so that he can make the both of them work together.

An interesting incident had happened for an ICO in mid- 2017 during the crypto bull run. A good project with a genuine team of entrepreneurs planned an ICO to raise capital for their project but they had no or very less idea of the technology used so they hired a freelancer to make the smart contract for the ICO. What the freelancer did is he made the smart contract with a bug which used to forward the funds received during the ICO to his own wallet. The ICO was sold out in less than 24 hours but the founders did not get any money because the freelancer who made the smart contract already ran away with the money. Only if the team had got their smart contract audited or had basic knowledge of the smart contract, they could have saved their project.

I'm not saying master both Finance and Technology but know the fundamental basics that make the entrepreneur more capable of handling situations.

As far as my information and statistics go, there are less than 10,000 experts in this industry. The remaining which you see on LinkedIn and other websites are either outsourcing their work or are faking it and trying their luck.

The time needs more learned FinTech and Crypto Specialists to make the decentralized economy go further ahead in the right direction. The scope is tremendous as sooner or later global exchanges like the Nasdaq will adopt smart contract technologies and shares will actually become like how tokens are traded today on digital asset exchanges like Binance, Bitfinex, etc. Because it's cheaper and much more transparent.

The only reason what is stopping regulators from doing it is the economic fundamentals of the industry as cryptocurrency like Bitcoin is capable of disrupting it singlehandedly. But sooner or later the regulators and governments will realize that they can stop a decentralized network and have no option but to accept it, adapt it and regulate it. Live in synergy rather than being against it!

That is when our traditional stock market gurus would need to know the 'Tech' behind the 'Fin'!
See Also: