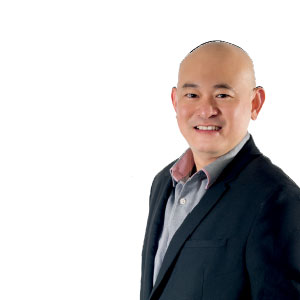 Anthony Koh, CEO
The epoch of digitalization has brought forth a necessity for unified online payment platforms that could complement businesses in a myriad of monetary exchanges. Adhering to this trend, MC payment, a company originating from Singapore, has developed a unified payment platform that facilitates a diverse set of transactions for electronic fiat and digital currency operations. MC Payment is one among the firsts to build a conglomerate platform for multiple monetary exchanges ranging from cashless fiat to crypto payments. "As a fintech company that has been a part of the digital revolution since 2005, we see blockchain as the vital ingredient that could potentially assist businesses in operations relating to security, cost, and removal of redundant middle layers of transactions," begins Anthony Koh, CEO of MC Payment.
MC Payment strictly adheres to regulatory compliances for each transaction made through their platform, as opposed to most of the newer blockchain startups that tend to circumvent regulatory authorizations entirely. Through its proprietary solution, Savia, the company aims to bridge the gap between fiat payment methodologies and crypto exchanges worldwide. "Many crypto exchanges do not facilitate fiat transactions due to various reasons. With our existing feature sets and functionalities, we believe Savia would be the perfect solution, designed to complement crypto exchanges," adds Koh. Savia also provisions monetary settlements between traders, promotes payouts through fiat or cryptocurrencies, and blocks fraudulent transactions from unauthorized vendors.
We see blockchain as an emerging technology that could potentially assist businesses in operations relating to security, cost, and removal of redundant middle layers of transaction
MC Payment recently engaged with a publicly listed food and beverage (F&B) chain to collaborate on new consumer engagement initiatives backed by blockchain technology. The client specifically wanted to work with reputed and well-established blockchain solution providers versus startups in the industry. By utilizing MC Payment's portfolio of solutions, the F&B chain aims to deploy new products and services to their customers, where blockchain technology proved to be instrumental in materializing various use cases. This collaboration not only showcases MC Payment's unique value proposition but also highlights its prominence in the industry as one of the veterans specialized in payment solutions.
In addition to its blockchain competencies, MC Payment provides an array of business-to-consumer (B2C) industrial solutions that complement online and mobiles payments. On the other hand, the company's business-to-business (B2B) solutions streamline organizational operations and manage cost allocations. Within its B2B portfolio, MC payment offers Xaavan—a e-invoicing product for the logistic industry that also comes with CRM and credit line facilities. Xaavan also supports data analytics to obtain valuable intelligence for business operations' requirements. As a result, Xaavan serves as a product extension for MC payment's unified payment platform.
Owing to its proficiency in blockchain, MC Payment reached a significant milestone in 2018 by partnering with various online malls in Singapore and South Korea, in turn, enabling retailers to accept crypto payments. These malls wanted to encourage millennial visitors to adopt cashless payments, thereby promoting cryptocurrencies in various transactions. To further strengthen such partnerships, MC Payment is also developing a decentralized payment network with stable coins for retail transactions, taking into consideration its large merchant base and crypto token holders. "We will initiate a project that unleashes a more seamless solution where crypto token holders of all sorts can easily utilize their tokens and spend in conventional retail establishments," concludes Koh.