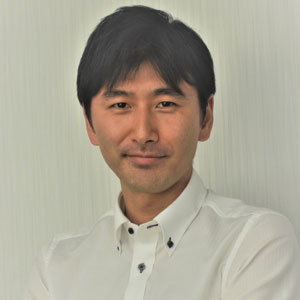 Koji Machi, CEO
"We do not believe in providing just the blockchain technology; we help startups and enterprises explore the blockchain use cases, allowing them to thrive in the modern world driven by new age technologies," states Koji Machi, an expert in the blockchain, whose firm, Trident Arts, confronts blockchain-related challenges for businesses. Although blockchain allures enterprises with the ability to eliminate falsification of digital data through decentralized networks, there are significant challenges that need to be addressed. Public blockchain, in particular, has proved to be inadequate for the enterprise needs. Apart from limiting scalability and privacy, public blockchain lacks well-defined standards and governance framework, making it unfit for the enterprises. Trident Arts, a Tokyo-based blockchain services provider, offers enterprise blockchain that can replace public Ethereum network. In parallel to helping businesses improve their blockchain infrastructure, Trident Arts provides consultation and application development services, making it possible for organizations to utilize blockchain intuitively.
Trident leverages enterprise blockchain, which is the most appropriate means to create a stable blockchain system for a business. The company allows the business decision makers to get comfortable in working with the enterprise blockchain. It offers a unique model through which startups can gain expertise in working with blockchain quickly. Since an enterprise blockchain can expand its participant base and turn into a public network, Trident Arts uses open source software to facilitate the same. Trident also develops applications for Quorum, the enterprise-focused version of Ethereum, laying exclusive focus on customizing user interface based on client requirements.
We do not believe in just providing blockchain technology; we help startups and enterprises explore the blockchain use cases, allowing them to thrive in the world driven by modern technologies
While being cost-effective, the performance of Trident's enterprise blockchain is unparalleled, at close to 500 transactions per second, compared to the conventional 10 transactions per hour of the public blockchain.
To bridge the knowledge deficit in the blockchain space, Trident Arts provides consulting services to help clients choose the right blockchain products based on their requirements, budget, and scalability needs. Additionally, promoting interledger technology and its influence on a business, Trident Arts has initiated a community, "Interledger Users Japan". The open community that is unique to Japan aims to understand the relationship between diversified ledger technologies and discovering newer use cases for interledger. Besides, the community, comprising some of the biggest blockchain contributors in the Asia-Pacific region, focuses on contributing to the development of technology and business, while working with international leisure development community.
Pursuing a road less taken to deliver greater value, Machi focuses on utilizing the combination of blockchain and augmented and virtual reality (AR/VR) that could turn out to be a match made in heaven. With a world that is incessantly evolving through AR/VR, blockchain proves its importance in protecting digital assets in the virtual realm. This proves particularly helpful to the music industry since blockchain holds the prospect for positive change in a dynamic yet struggling industry. Using the combination of AR/VR and blockchain, artists can publish their songs and communicate with their fans on Trident's blockchain digital network, strengthening artists' business holistically. Trident Arts terms this "different dimension media market," establishing the first move into an AR/VR-based music world.
With a keen eye on the future, Trident Arts expects to run testnet of different dimension media market and launch mainnet in 2019, with a number of independent artists who will be publishing their works. Besides, the company is doubling down on its R&D efforts to create more use cases for machine-to-machine communication and VR. "We see great opportunities coming for blockchain in different verticals that will establish Trident Arts as a brand in the market," asserts Machi.