The Advent of Crypto
By Grant Brett, CIO, Forex Club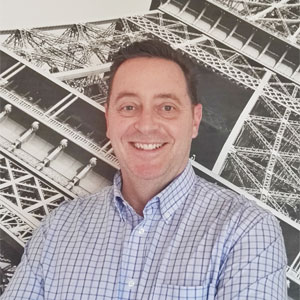 Grant Brett, CIO, Forex Club
I recall attending the Rethink IT! Conference at Canary Wharf, London in April 2017 and then again in Berlin in February 2018. Between these 2 events, the commercial technology world went crypto crazy!
So what happened in the intervening 10 months and since then, to now? Why did we see the advent of Crypto rise so suddenly when these technologies have been around for 10 years?
For those of you who are not yet in the Crypto space, the first blockchain was conceptualized by a person (or group of people) known as Satoshi Nakamoto in 2008. It was implemented the following year by Nakamoto as a core component of the cryptocurrency bitcoin, where it serves as the public ledger for all transactions on the network. Through the use of a blockchain, bitcoin became the first digital currency to solve the double-spending problem without requiring a trusted authority and has been the inspiration for other derivatives of cryptocurrency (Wikipedia).
Bitcoin price - all time
What happened in the last 12 months were a number of factors that contributed to the commercialisation of crypto:
1) Cryptocurrencies went public.
In a matter of weeks in November 2017, bitcoin surged from a fringe investment to a global sensation. In mid-November, the price was around $3,000 for a single bitcoin; on December 6, 2017, it surpassed $16,000.
Real commercial use cases are being developed and trialled to reduce cost, increase efficiency and build transactional trust
Democratisation of the underlying technology (Blockchain) has had both positive and negative side effects. Now demonstrated limitations of the technology platform most likely will incentivise those in the industry to develop more stable and scalable blockchains. And, as the foundations mature, we will see major advancements in the usage of blockchain solutions for consumers.
Overall though, I believe it will be governments and regulators that will drive adoption of the technology as they understand the value of blockchain and the use of trustworthy digital identities.
2) Financial investment increased substantially.
Perhaps one of the more profound indicators of whether the world views blockchains as scam or not is in the amount of money that has been poured into blockchain projects over the years. Without even considering cryptocurrency projects and other crypto trading activities, the scale of investment by governments, corporations, and individuals into the blockchain space is astonishing.
For example, IBM has invested a lot of money into developing blockchain applications for the business and finance market. Companies are creating private blockchain test-pilot applications to use in their organization. Banks, VCs, serial investors, angel investors, and tech enthusiasts alike have put up quite a lot of equity into blockchain projects all around the world.
3) Blockchain was demystified.
There are hundreds of thousands articles, blogs and videos on the internet explaining blockchain, its uses, benefits, shortcomings and developments. This means that with a relatively small amount of effort and learning, anyone can understand blockchain, determine an application for the technology and deliver. Blockchain, the underlying technology supporting Cryptocurrencies, moved from "geekdom" to the boardroom.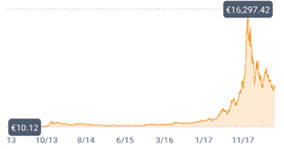 4) Use Cases are being formalised.
As a result of this demystifing, numerous governments all over the globe are in utilizing blockchain technology to simplify several aspects of governance. Large-scale corporations try to outdo each other by designing and creating sophisticated blockchain-based applications.
Real commercial use cases are being developed and trialled to reduce cost, increase efficiency and build transactional trust. Everything from personal identification to property, banking and government are now experimenting and in some cases implementing this technology.
5) Tokens became popular.
Tokens became incredibly popular over the last 12 months with over $6.3 billion in ICO funding in the first quarter of 2018 which is 118 percent of the total for 2017, a figure that might go a long way toward undermining a common perception that the controversial fundraising method will soon be extinct.
ICOs — Initial Coin Offerings is an alternative form of crowdfunding that has developed outside of the traditional financial system. This model has already helped a many successful projects and companies get the necessary backing required to start their business on the blockchain.
Of course in the near future, as the technology and innovation develops, there will be surprises, great leaps forward and setbacks. This is normal for any emerging technology (remember Betamax?). I for one look forward to the new world where we can transact safely and securely in the digital world.