The Current Status of Blockchain Use in Digital Banking
By Dennis Trawnitschek, Digital Banking Leader, PwC SouthEast Asia Consulting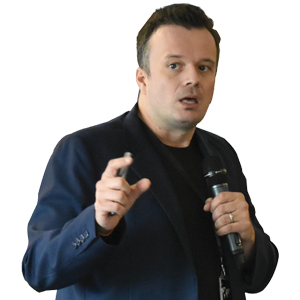 Dennis Trawnitschek, Digital Banking Leader, PwC SouthEast Asia Consulting
The impact of digital banking on the overall banking industry is undeniable and starting to peak. Across AsiaPacific, we've seen a number of regulatory-driven market disruptions like the virtual licenses issued by the Hong Kong Monetary Authority and in other markets like Malaysia and Singapore.
This disruption tightly is enabled by new native cloud banking technologies is driving the change. Blockchain hyped two to three years back as a key technology that would support this movement, however, it hasn't lived up to expectations yet. What are the use cases for blockchain that have really gotten momentum?
Onboarding and KYC
Onboarding and 'know your client' are key processes for digital banks. With or without physical customer touchpoints (your points of customer contact), digital trust is a key challenge. One key use of blockchain is digital verification of submitted documents. While a number of providers already provide a blockchain-based document verification service, not many banks are picking up on it.
We might see more of this once digital IDs become the norm, but this is usually a government or regulatory-driven situation.

Supply chain financing

A much-cited blockchain use cases are supply chains and related smart contracts. In theory, this sounds like a good application of distributed ledgers. Blockchain-based smart contracts seem to enable a digital trust-based in the supply chain application enabling rule-based execution of the contract. However, technology challenges have yet to be overcome to see the mass adoption of the technology.

Remittance

This is another much-hyped use case. Although online networks like Ripple and some global banks have announced their own coin-based transfer system, blockchain hasn't become mainstream for remittance either. Converting cryptocurrency to hard currency as a way to have global access to funds is possible. Many countries have enabled online to the offline exchange of bitcoin. However, the rate of fluctuation has dampened its appeal for mass consumer markets.

Core banking

Core banking wasn't seen as a use case until distributed ledgers become one. Thought Machine had created a core-banking solution that is based on private blockchain technology. Atom Bank, Lloyds, and other banks are working on implementing solutions like thought machine. Whether blockchain will be able to become the main solution among other Software as a Service cloud-native generation 3 core banking providers remains to be seen.

So to summarise, while hyped as a banking game-changer two to three years back, the impact of blockchain has been patchy. Technical difficulties in implementing technology paired with alternative non-blockchain FinTech offerings that compete for the same markets and customers have limited the impact. Core banking has been the biggest adopter so far. Whether or not the blockchain is dead for digital banking remains to be seen. Increasing competitive pressure and market liberalization will allow more players to participate, which could create technological advances and new use cases.