Blockchain's Growing Prominence in the Gaming Industry
By Ronnie Tan, Managing Director, gumi Asia Pte Ltd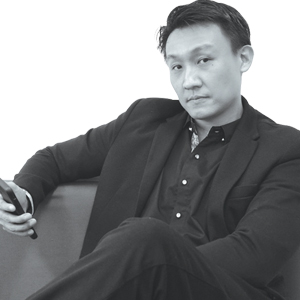 Ronnie Tan, Managing Director, gumi Asia Pte Ltd
First introduced to blockchain in 2017, Managing Director of gumi Asia (a subsidiary of gumi Inc.), Mr. Ronnie Tan, gained a curiosity in the blockchain ecosystem and delved deep into this space.
For the past two years, Ronnie has seen how the blockchain ecosystem matured from being closely associated with cryptocurrencies into a technology that enhances the processes of business operations. The blockchain ecosystem has expanded tremendously that most companies are adopting this technology.
Being in the gaming industry for more than ten years, Ronnie has also seen how most companies in the same industry are adopting to non-fungible token (NFT) over time. NFTs are used in specific applications that require unique digital items such as crypto-collectibles and crypto-gaming.
"The usage of NFTs has gained popularity in blockchain games to promote true ownership of digital assets. It has also allowed interoperability usage of the same asset across different games depending on how the games are designed." Ronnie said.
With the rise of adoption of NFTs, entrepreneurs and organizations saw the potential of various business opportunities. They created specific solutions to solve various business needs. In the next few years, Ronnie envisions that there will be a rise in investors investing in the blockchain ecosystem. The rise of investments would promote the growth and breakthroughs of this ecosystem.
"gumi is no exception." said Ronnie. As a company in the technology and mobile game industry, it believes in investing in the blockchain space and finds the opportunity to expand its business.
Mid last year, gumi Inc invested $30 million USD into gumi Cryptos LLC (an equity-method affiliate of gumi Inc.) as a dedicated arm for investing in promising cryptocurrency and blockchain technology companies. Early this year, FiNANCiE was established, gumi's first ever-game that leverages on blockchain technology.
FiNANCiE is not only a trading card game where individuals collect their cards with their favorite heroes. It is also a community where these individuals can interact with each other and trade.

The cards in FiNANCiE are managed on the Ethereum Blockchain. As such, proof of ownership will always be publicly available, eliminating the potential for fraudulent activities. Which also translates to the confidentiality of personal information during transactions such as purchasing cards.

Organizations in the mobile gaming industry who adopts this advancement will benefit from the transparency of transactions. This would mean that both the organisation and player is well aware of the transactions made in the application. For the player, no more bill shocks such as a credit card transaction fee or currency exchange fee. For the organization, decentralization, and capitalization of digital data.

On the other hand, organizations will be able to reduce the cost of distribution through application stores where there usually is a revenue split.

Players who adopt this advancement will have more channels to make use of their virtual assets. As mentioned by Ronnie, "The blockchain technology itself allows players to sell their virtual assets outside the game. This is not a conventional thought with non-blockchain driven mobile games."

That being said, the adoption of this technology is still in its early stages. However, Ronnie mentioned that there is a possibility that the industry will see a new breakthrough in the near future.

According to Ronnie, organizations who are considering going into this space will have to consider these factors; (1) investment amount, (2) manpower, (3) time spent, (4) education and (5) adoption.

He explains that the initial investment may be larger than you expect due to the specific development catered to a selected blockchain system and talents to recruit. As mentioned earlier, the adoption of this technology is still in its early stages and there is a niche pool of manpower who are well-versed.

Nothing is an easy process, the blockchain ecosystem is no exception. Not only do stakeholders of the company need to have strong knowledge, but the organization will also have to spend time to educate their audience on why and how adopting this technology would benefit them.

The other challenge organizations will potentially face, is the adoption time frame for governments. As Ronnie said, "Governments will consider regulating the technology as blockchain-based payments proliferate and blockchain applications promote interconnectivity in the world."

It is recommended that organizations keep abreast of blockchain related news such as; blockchain standards and regulations. This is to ensure the flexibility and adaptability of the organization to the dynamic environment.

Ronnie recommends organisations to identify the benefits of incorporating blockchain into their businesses. As incorporating the blockchain ecosystem is to value add to what the organization has to provide, organization should not have this technology as the unique selling feature. At the same time, organizations should consider sourcing the distribution channels of their product early. Organizations should spend an adequate amount of time to research on the various platforms, device support, software, and consumer adoption behavior.