Blockchain Poised to Revolutionize Supply Chain Management
By Darian McBain, Global Director, Corporate Affairs and Sustainability, Thai Union Group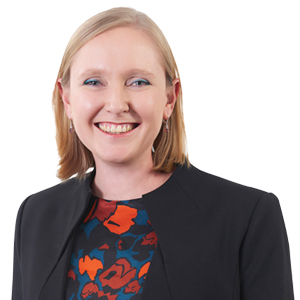 Darian McBain, Global Director, Corporate Affairs and Sustainability, Thai Union Group
Consumers have never been more conscious of where their food comes from. They want to know - and rightly so - that what they're eating has been both ethically and sustainably sourced.
Thai Union has been working hard in recent years to bring full traceability to our supply chains so that everyone, including consumers, can know exactly where the seafood on their plate comes from. An example of this is our can tracking service: in the U.K., customers can use the John West tuna website to discover the origin of their fish, including details of the region and vessel that caught it. Customers of Chicken of the Sea in the U.S. can do the same, but with even more detail.
With traceability the backbone of sustainable seafood, these initiatives help companies enforce fishing quotes and guarantee fish quality. Importantly, it also ensures end customers can keep companies accountable.
Now, Thai Union is adding an extra level of security into our traceability capabilities using one of the most exciting developments in technology– blockchain. Blockchain has the potential to revolutionize supply chain management.
Blockchain may have become a household name for powering cryptocurrencies, but it's also being utilized for numerous applications in a wide variety of sectors, with seafood production among them. The seafood industry is incredibly complex, and Thai Union is always searching for opportunities to further strengthen traceability across its business. Blockchain has the potential to allow us to do just that.

Technology such as blockchain can not only help us to produce seafood ethically but also combat hunger. Such are the advancements in technology that they have the ability to support our efforts to maintain healthy fish stocks for generations to come.

Thai Union has already been trialing the use of blockchain to input key data elements relating to catch and production from the farm to the processor, as well as from the ocean to processor. Importantly, this information is not only secure and visible to all participants, but it also brings with it greater transparency and traceability, which combined bring greater confidence to the sector.

In trials with partners, Thai Union has put an emphasis on initiatives which incentivize data sharing and also make sure that reporting is accurate. The technology also facilitates market- based pricing of data and create a user-pay, whole-chain traceability system which enables accurate, transparent reporting, providing direct incentives to meet sustainability standards.

Thai Union has been working with Eachmile to implement Fishcoin, which is a data ecosystem powered by blockchain. The primary purpose of Fishcoin is to establish a virtuous cycle of data collection and, its use, which it does by matching each transaction of seafood for fiat currency with a transaction of data for Etherium-based cryptocurrency tokens. This has some incredibly positive benefits, as it incentivizes accurate reporting on catch sizes, locations and species, helping to generate a large pool of publicly available data that can be used by governments, NGOs and businesses to draw up effective fishery management policies.

As a global leader in bringing positive change to the seafood industry, Thai Union is always excited to explore new technology innovations that can support us along our sustainability journey. Blockchain itself has the potential to play an increasingly important role in ensuring our seafood continues to be ethically sourced and sustainable well into the future.