Blockchain in the Hotel Sector: Should You Believe the Hype?
By Klaus Kohlmayr, Chief Evangelist, IDeaS Revenue Solutions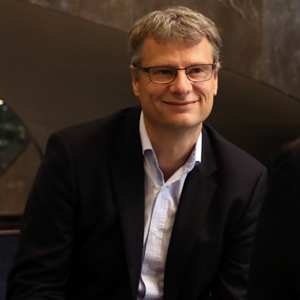 Klaus Kohlmayr, Chief Evangelist, IDeaS Revenue Solutions
For hotels across the Asia-Pacific region, many of which run on decades-old technology, the idea of implementing blockchain may seem far away. But, even for those properties which could be labelled 'late adopters' of new systems and approaches, it may be closer than you think. Forward-thinking brands are already implementing elements of blockchain into their thinking and future strategy, pointing to a future where blockchain may be commonplace amongst the regional hotel sector.
What does blockchain mean for the hotel sector?
The blockchain stores data in a way that is architecturally different from traditional transactional database management systems (ledgers) in that users may only append records but never delete or edit information, and data is distributed across a community of connected peer-to-peer devices, each of which stores an identical full or partial copy of the database. Proven chronological integrity and a tamper-evident design within blockchain creates a trusted environment where transactions can be conducted between non-trusting parties without the need for a formal trusted authority/third party (such as a bank, or in hospitality, a third-party booking channel). It is for this reason that blockchain has the potential to reduce the need for intermediaries and bring parties to a transaction (be that guest and hotel group, or hotel property and supplier) closer together.
What are early adopters saying?
Although blockchain is an emerging technology and no one can accurately predict how much it will transform the hotel sector, the extent to which leading players in the travel industry are championing the technology indicates it may not be long before blockchain usage is commonplace.
Forbes recently reported leading global travel company, TUI, has now moved its entire inventory management into the blockchain with hopes of revolutionising the travel industry. The company's chief executive, Friedrich Joussen stated, "If you want to address 20 million customers individually, you need the most modern IT technology. So, the blockchain is not the internet, the blockchain is the next internet."
While that may seem to be a bold statement, the underlying technology behind cryptocurrencies is blockchain.
Forward-thinking brands are already implementing elements of blockchain into their thinking and future strategy, pointing to a future where blockchain may be commonplace amongst the regional hotel sector
As an open, distributed database, it is highly secure and has definitive possibilities for managing and recording transactions for supply chains, shipping details, ownership rights, patent files and even hotel inventory. In a recent panel discussion at ITB, Joussen stated blockchain has vastly improved the efficiency and speed of balancing inventory with demand. For example, if demand from Spain for a hotel in Egypt is greater than the demand from Germany for the same hotel, that inventory can be made available, dynamically, to the Spanish market.
Skift writer, Andrew Scheivachman, also reported from the 'JetBlue Technology Ventures Blockchain in Travel Summit' that U.S. Customs and Border Protection see possible uses for blockchain as a way to share facial comparison and biometric data with other government parties to aid in the tracking of individuals.
What are the use cases for blockchain in the hotel sector?
There are also already a number of use cases for blockchain in hospitality. Blockchain platforms certainly have the potential to streamline and disrupt the distribution channel. Several use cases include streamlining availability, rate and inventory (ARI) and descriptive content updates, payments for bookings, the enablement of direct bookings and loyalty programs to name a few.
An area of interest for all hoteliers related to blockchain should be what the OTAs are doing. Some industry observers believe blockchain has the potential to put many of these players out of business in the future. But, OTAs have been traditionally resilient and adaptive in the face of change. Platforms such as Swiss-based Winding Tree claim they are poised to disrupt the industry by offering an open-source blockchain that supports a decentralized travel industry, effectively cutting out Expedia, Airbnb, Booking and other third-party players.
In addition to distribution, the advent of the digital ID and wallet is getting closer. One of the companies to watch is Civic, an Amadeus partner company that has developed an online app that dynamically provides businesses and individuals with the tools to control and protect their identities.
How can hoteliers prepare for blockchain?
Hoteliers across the APAC region need to begin to educate themselves around blockchain to understand how it may impact the industry and their business. The best way to stay on top of any emerging technology is to immerse themselves in it. Blockchain is still in its infancy, so keeping up with the latest advances will enable hotel industry professionals to make more informed decisions in the future. Reports compiled on blockchain by credible analyst firms such as Gartner and Forrester offer valuable insights, and even organisations like Nasdaq are reporting on topics like: 'How Blockchains Are Changing the Hotel Industry.'
Don't wait so long that you are playing catch-up
Obviously, as with any new technology, it is advisable to take a cautionary approach. At the same time, hotel groups do not want to be left playing catch-up to rivals who implement new systems for the benefit of their business. With the rate at which blockchain technology is advancing, taking a broad and deep approach to understanding its potential, and implications in the hospitality industry, will prove invaluable.