Blockchain - A Case of When Not if.
By Tara Richards, Head of Digital, QSuper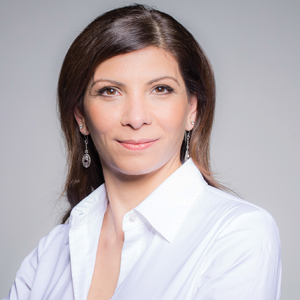 Tara Richards, Head of Digital, QSuper
Blockchain has been around for almost 10 years, and the hype surrounding it has been huge. It has been put forward, by its increasingly evangelistic supporters, as a potential solution for just about everything. Some even believe it will be more disruptive than electricity! That might be a stretch, but one thing we can probably agree on is that blockchain is big and seems to only be getting bigger. Annually, worldwide spending on blockchain doubled to 1.5B in 2018 compared to just one year earlier. International Data Corp. expects blockchain spending to hit $11.7 billion by 2022, and Gartner predict the business value added by blockchain will grow to slightly more than $176 billion by 2025.
Yet, at the same time, Avanard research shows 83% of C-suite executives and IT decision-makers think that blockchain will ultimately be more of a fad than a revolutionary technology. This may seem a contradiction, but it is all too familiar. In the early days of
cloud computing
, we saw the same thing. For cloud computing, there were significant challenges for those looking to adopt the technology early on, and blockchain faces a similar steep curve. But daily advances in the technology, architecture and platforms indicate a cloud-like evolution for blockchain that makes wider mainstream adoption almost inevitable. This is why.
At its simplest, blockchain is a new way of looking at value and a new way of creating a transaction between parties without an intermediary. It's a secure set of databases that automatically synchronize to become an unalterable record of the transaction between different parties. This allows those parties to do business securely without intermediaries such as clearing houses, custodians and potentially banks. That eliminates a lot of costs and that gets people excited. So much so, that Australia is already potentially a world leader in blockchain.
The land down under has various projects already underway, including the ASX's CHESS replacement, Webjet's travel industry blockchain and AgriDigital's supply chain solution.

The ASX is the world's most profitable exchange and is leading the way globally on blockchain. The CHESS replacement project could see equity trades settle almost immediately rather than two days after the trade. The adoption of blockchain could help the superannuation industry, for example, save hundreds of millions of dollars in costs by removing multiple databases of share ownership information, while also creating new revenue opportunities.

CHESS replacement is expected to go live somewhere between 2020 - 2021, becoming the first industrial-scale application of DLT in financial market infrastructure anywhere in the world. Webjet has been expanding its blockchain-based accounts reconciliation solution for the travel industry for more than three years now and last year, in another world-first, Sydney start-up AgriDigital successfully completed a live blockchain settlement of physical commodity trade.

Blockchain requires an ecosystem to work, and these are examples of that ecosystem already being created in Australia, but it is happening everywhere. In the last two years, there have been 25 industry-based global consortiums formed - 13 of those in financial services.

Australian banks CBA and Westpac have joined 40 other global banks as part of the R3 Consortium, investing a combined $US107 million into developing blockchain tech to save costs.

Real-time cross-border payments between banks in one of the main opportunities presented by blockchain. Currently, this is done by a time-delayed process via SWIFT, a co-operative of 11,000 banks. However, CBA, Westpac, NAB and ANZ are all making progress on a potential alternative solution using US start-up Ripple.

There are only two things holding the blockchain revolution back. The first is cost.

Putting blockchain in place as a potential solution for anything is a huge investment. It may be a good one. It may be even be a necessary one but, no matter what, it won't be a cheap one. As good as blockchain could be, we are going to need some really good reasons and a strong use case for the benefits of our blockchain to outweigh that investment.

The second issue is trust. Blockchain may offer verification, but it doesn't solve trust – at least not yet. That intermediary we all currently use may be expensive, but they are at least trustworthy. We're not quite ready to embrace the tech behind the idea and we are yet to perfect the tech that protects the tech behind the idea. In July of 2018, for example, $US39 million of Ether tokens were stolen in two separate attacks. Trust still has a way to go.

But the momentum continues to build. Even though blockchain faces many challenges including inconsistent standards, some immature component technologies, an uncertain regulatory environment and the fact that most transaction processing systems don't yet connect seamlessly to blockchain applications, I don't see any of these as deal-breakers. They'll be resolved, and blockchain will accelerate. Ultimately, your decision won't be if you adopt or use blockchain in your business, but when.