Availability is Key To e-Commerce Consumer Experience
By Raymond Goh, Head of Systems Engineering, Asia and Japan, Veeam Software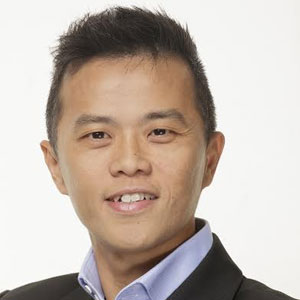 Raymond Goh, Head of Systems Engineering, Asia and Japan, Veeam Software
According to eMarketer's 2018 report, retail e-commerce sales in Asia Pacific grew 31.1 percent last year to reach $1.349 trillion. The evolution of ecommerce in the region is astounding, accounting for 40.9 percent of global sales last year . This rising trend highlights the growing number of consumers who are comfortable buying almost everything online – from detergents and vegetables to expensive smart TVs and furniture. To this effect, 76 percent of adult digital shoppers in Singapore make digital purchases at least once every month, with three in ten doing so weekly . With the increased demand, retailers have their work cut out for them to keep their promise of delivering quality and precise quantity, on time for customers. Data needs to be available 24*7*365 and has become critical to gain a competitive edge and survive against digital disruption.
With the increase in traffic loads, data security and agility have become of paramount importance. For data to securely move across multi-cloud infrastructures, it must meet the expectations of the mobile, always-on world. All businesses, large or small need to offer round the clock uninterrupted services to survive 'the new world order' of consumer's expectations of an always-on enterprise. New insights from data and rapid increases in productivity are vital to quicken the pace of innovation and delivery of new digital services and experiences that improve how we live and work. With consumer experience at the heart of a business, availability of data can provide a crucial advantage for businesses.
Surge in online shoppers
According to eMarketer, the Singapore retail online market is expected to reach sales of $54.62 billion by 2021 as compared to the current value of $50.42 billion.
With the increase in traffic loads, data security and agility have become of paramount importance
In addition, new technology trends like cloud, big data, mobile, etc. are elevating convenience levels and further empowering consumers for informed decision-making. To elevate the shopping experience, customers want the online interface to be engaging and fast to respond. With the content shifting from plain text to visual i.e. images and videos, websites /apps are managing massive amounts of data that users expect at the click of the button. Delivering an Always-On business will help convert consumer engagement to sales.
Unplanned downtime preparedness
Unplanned downtime can not only result in loss of revenue but also impact productivity and reputation. According to the 2017 Veeam Availability Report, 82 percent of enterprises are facing a gap between what their users' demand and what IT can deliver. This gap results in unplanned downtime costs averaging $21.8 million per year which ultimately stifles innovation, as 66 percent of enterprises admit that digital transformation initiatives are being held back by unplanned downtime.
Availability is key in preparing online retailers to meet the growing demands of digital shoppers. The only way to mitigate the risk is to have the right technology in place to monitor, restore, and restart.
Consumer communication:
In the event of a blackout, direct a customer to a helpline or activate dark site. This assures customers with the dedicated message that the issue is being resolved.
Testing paradigms:
To better prepare for peak loads such as sale season, retailers need to understand the present performance metrics. One way to do this is to scan historical data of online traffic. Once performance patterns are formed, benchmark average daily traffic against past peak loads to generate insights in meeting high demands.
Mock load testing:
Conduct mock tests with artificial traffic and help analyze server capacity to accommodate peak loads without failing to meet the anticipated demand. If it fails to accommodate the increased load, get your technical team to resolve potential bottlenecks. Continue to test until the website accommodates peak loads.
Monitoring is key:
Once the bottlenecks are removed, it is critical to automate real-time monitoring of backup and virtual infrastructure. This helps in flagging any potential issues before the website or application impact the users negatively. Additionally, this enables tracking of resource allocation and utilization, which is critical for maintaining Availability of IT services.
In the well-developed Singapore e-commerce market, consumers demand availability anytime, anywhere. They demand for Always-On platforms. Availability acts as a differentiating factor for winning or losing a customer, and any gap in Availability will cause hindrances in establishing a smooth shopping experience – what availability enables and what customers demand.