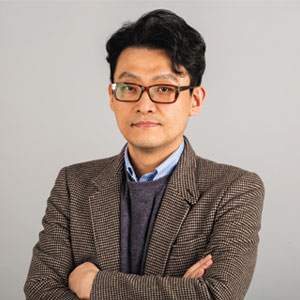 James Ahn, CEO
The crypto revolution created a tremendous impact on the global corporate landscape, generating massive investments in blockchain technology. However, several initial projects of the technology witnessed a sudden influx of demand leading to delayed and high-cost transactions. Even today, with a vast number of poorly managed and expensive initial coin offering (ICO)-advisory firms in the market, businesses adopting their services are failing to gain much value. James Ahn, chief executive officer of EdenChain says, "The key to conducting a successful ICO is to have an experienced and trusted partner who can guide the companies throughout the entire ICO process." This is where EdenChain comes into the picture with its prepared set of ICO framework equipped with best practices and guidelines to help an ICO become successful.
Through innovation in blockchain technology, EdenChain is cognizant of the capabilities of its strategic partnerships within the crypto-currency community and how these partnerships can help them drive significant value to blockchain projects. With proprietary infrastructure blockchain projects targeted to improve scalability, efficiency, and security, EdenChain brings a programmable economy and permissioned blockchain platform to the space. Through this platform, the company enables projects and businesses to tokenize and capitalize on tangible and intangible assets freely through smart contracts.
EdenChain vastly adopts a business-oriented approach and offers practical solutions and convenience to businesses that had difficulty accessing blockchain technology in the past. Through tokenization and blockchain technology, the users are able to employ the EdenChain platform to extract economic value in a large variety of industries.
The key to conducting a successful ICO is to have an experienced and trusted partner who can help to guide the companies through the ICO process
"A potential use-case which we are developing closely with our partner is the tokenization of music artists. With tokenization, the artists and repertoire process is democratized, whereby music fans can support their favorite artists early on by investing in them via the artist's tokens," adds Ahn. EdenChain is well placed as a blockchain provider and partner for a large number of companies by working closely with them and discovering new ways to unlock economic value.
EdenChain offers HelloEden as a one-stop shop for all the products and services that a blockchain venture needs to build their application or to conduct their own token sale. With a multitude of partners spread globally, HelloEden provides legal, tax and compliance services, IT consulting and technical support among other services. EdenChain has vastly improved on Hyperledger Sawtooth blockchain solution, amplifying its performance to handle 1000 TPS. The company's suite of RESTful APIs makes it significantly easier to use EdenChain over Hyperledger at a lower cost.
The EdenChain platform offers high scalability through namespace technology where each user has a dedicated namespace for their application handling up to 1,000 TPS. The company also provides secured on-chain and off-chain interoperability within the design of their platform architecture. With the pragmatic and elegant solutions designed using HTTPS encryption and Elliptic Curve Cryptography and Threshold Cryptography (ECC-TC), EdenChain prevents unauthorized access of messages by malicious attackers even after they have gained access to the data.
Going forward with this approach, EdenChain recently signed an MOU with Across Asia Alliance to strengthen cooperation in promoting the use of blockchain technology and revolutionizing the way assets and services are traded. They are also working with other blockchain platforms in the market that have an enterprise-focus in order to encourage and speed up enterprise adoption of blockchain technology.
EdenChain is planning to organize training programs across several countries to educate enterprise users about the intricacies and applications of their platform. "We have a plan setting up a blockchain research and development hub in Vietnam with more than 100 blockchain developers. These developers will be building the EdenChain platform and helping our partners use EdenChain to adopt blockchain technology," concludes Ahn.