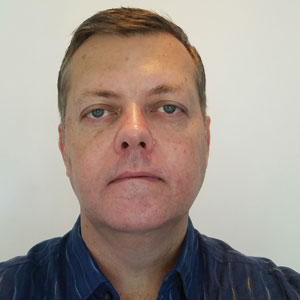 Kevin Johnson, CEO
It is hard to have missed the hype around the cryptocurrencies and blockchain. However, adopting these technologies just as a method of payment is merely the tip of the iceberg. Considering the countless benefits blockchain brings to the table by eliminating astronomical costs to maintain a centralized platform and abuse of user information, the realization has already dawned upon ecommerce players that it could be a game changer for the industry. However, there's a catch!
The lack of a basic level of understanding, options to spend funds, and user adoption is where the rubber meets the road. The Singapore-based Plaza Systems is confronting these challenges head-on. Standing at the intersection of lifestyle and technology, the system integration company is committed to facilitating the benefits of blockchain to both ecommerce businesses and their consumers by developing simplified, secure, and cost-effective means to transact. In doing so, Plaza offers its Total bCommerce solution that includes the fast and future-proof MerchantChain, a distributed ledger technology (DLT) platform, and the Freedom Lifestyle suite of search and payment tools. "Plaza provides a fast-track solution for businesses to easily migrate their existing ecommerce storefront to one that has all the benefits of blockchain baked right into its core," says Kevin Johnson, CEO, Plaza Systems.
A fixed-value cryptocurrency, MerchantChain Transaction Coin (MTC) solves the problems that many of today's stable coins are attempting to answer—stability in market value.
MTC is denominated in most fiat currencies and a select list of commodities, with a value that never deviates from that denomination. "We achieve this through the implementation of an elastic coin supply with a fixed-value that is backed by a liquidity pool, dual-token model, and optimal risk-to-rewards incentives," explains Johnson.

Any seller can build decentralized applications—for shopping, trade, or any other commercial application— upon MerchantChain to leverage its speed and efficiency. Merchants also have the option to rely on their solid financial standards and requirements. The Freedom Lifestyle is a suite of browsing, search, and payment tools that make it extremely easy for anyone, regardless of their crypto experience or inexperience to start benefiting from the advantages that MerchantChain provides. It comes with the five user-friendly touch points including PlazaCard, PlazaWallet, PlazaDesktop, PlazaMobile, and PlazaConcierge. "By witnessing transactions on their mobile or desktop apps, users receive the majority of the transaction fees that are charged to the sellers," adds Ronald Aai, Technology Director, Plaza Systems. Plaza also equips companies with a suite of user-friendly tools to enable seamless transition, while at the same time easily and safely opening the door to the ever-expanding world of crypto.

What makes Plaza second to none is the speed of transactions it offers. The company's development team has established a baseline at 15,000 transactions per second (TPS), with many live tests exceeding the 20,000 mark. Since this all happens asynchronously, each transaction completes within three seconds and many times much faster. "Theoretically one million nodes might handle one million TPS. This blows away older blockchain technology like Bitcoin and Ethereum, which can barely hit a double-digit speed, as well as some of the newer competitors, who are seeing speeds well below 10,000," explains Tracey Allen Powell, COO, Plaza Systems.

A wide array of organizations including HafToo and KureCoin Hub are harnessing the potential of Plaza's technology to back their services from ecommerce to exchange services to payment gateways. In the coming days, Plaza's focus is on speeding of transactions for MerchantChain. "We are currently gearing up to launch our ICO in September and October of this year. In the meantime, we have been developing our platform and are beginning to set up new clients on the network and tools that we offer," concludes Johnson.