Going into the unknown-unknown with Blockchain
By Eugéne Etsebeth, Business Unit Head: Central Banking, ACH and Payments, Sybrin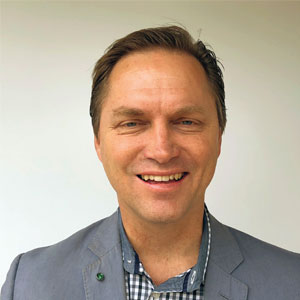 Eugéne Etsebeth, Business Unit Head: Central Banking, ACH and Payments, Sybrin
Misinformation, fake news, hidden agendas, scams, vitriol and outrage dominate our information funnels. Navigating day-to-day life and information gluts is a hazardous job. It goes without saying that our world is volatile, uncertain, complex and ambiguous (VUCA). Fear and stress duel for our adrenal producing glands.
If this isn't bad enough we seem to be our own worst enemy. We don't have time to do proper deep-dive research. We don't craft meaningful mental models for our ever-changing world. We instead focus on known-knowns: chasing quarterly results, maintaining costs, picking traditional IT vendors and patch-working existing business models.
Well what does this have to do with blockchain you may ask? For starters blockchain is a known-unknown, or even an unknown-unknown. We just don't know where all of this will end up. Your everyday tools and existing paradigms are unlikely to serve you now. The skills and decision making heuristics developed over a lifetime have to be fundamentally challenged.
Our current mental models want easy gratification and results. These are the type of models that make us do the following:
• Exhibit A: Rolling out infrastructure for digital-journeys which are more likely than not just digitising existing processes without real business model change
• Exhibit B: Installing Robotic Process Automation (RPA) which is extending the life of incompatible legacy systems and the list goes on.

We tend to use these old-world paradigms on blockchain. And as a result we are vulnerable and susceptible of becoming paying spectators in blockchain 'theatre'. The type of theatre that masquerades multinational consulting experts and 'influencers' offering out-the-box blockchain bazaars.

A simple million-dollar saving heuristic would be to ask "can a database do that?" If the answer is yes then it would be prudent to question the use of an inefficient and immature technology like blockchains.

Each of our mental models is unique. They are built up over time with experience and influenced by nature and nurture. An eye-opener is to test mental models in the marketplace, and preferably with skin in the game.

An early starting point in building a mental model is to identify reality. Identifying reality is harder than it appears – especially in the blockchain world. Reality says that there are over 1200+ crypto assets listed on markets with 11000+ trading pairs and a combined market capitalization of over $200 Billion.

Reality says that most of these public blockchains are open-source and available on GitHub.

Reality says the volume on these markets for the last year has been between $10 Billion and $60 Billion per day.

Reality says that Bitcoin has not been hacked in over nine years since it was launched.

Reality says tens of thousands of developers around the world are developing on top of open-source software like Ethereum, Bitcoin and Lightning Network to disrupt intermediaries and reinvent constructs like companies, custodianship, value transfer and ownership.

What these realisations should bring is that open-source, public blockchains are in production and with millions of users. This is disruption.

But this disruption will most likely go by ignored, or scoffed at.

Corporates want their private blockchains. Corporates don't want to ruin the status-quo. We just need to get the 15 percent growth and keep systems up with the five nines to get our short-term-incentives. But disruption will happen regardless.

Depending on your mental model and decision-making heuristics your adrenal glands may be producing dopamine or cortisol. Maybe there is a blockchain solution for that?